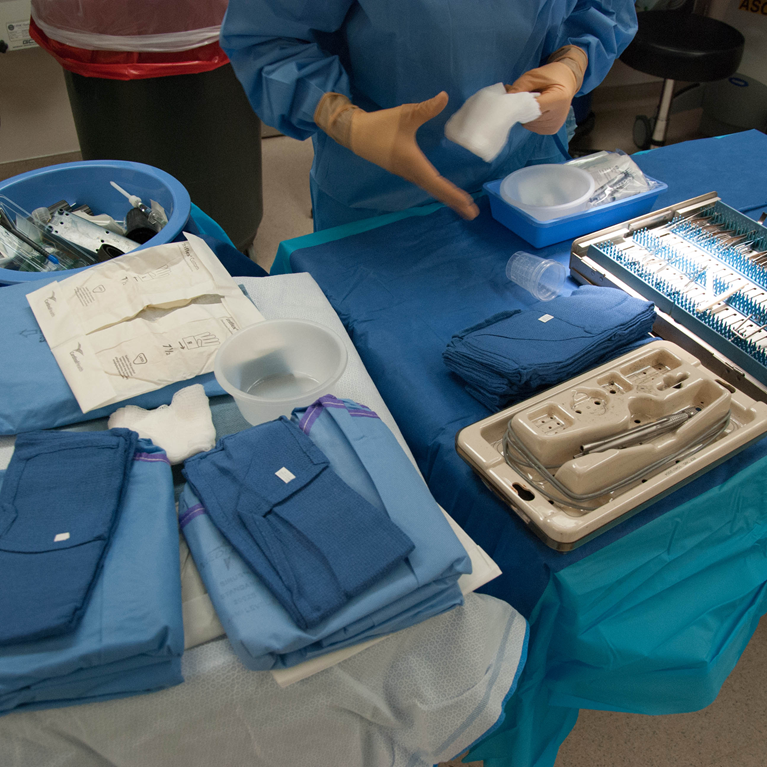 Sustainability Resources for Ophthalmology
EyeSustain's mission is to make healthcare delivery and services in ophthalmology more sustainable—both economically and environmentally.
INTRODUCING EYESUSTAIN
We use cookies to measure site performance and improve your experience. By continuing to use this site, you agree to our Privacy Policy and Legal Notice.
Sponsoring Societies
A Global Coalition Making an Impact
EyeSustain's member societies span the globe and are all joined by one mission - to make ophthalmic care and surgery more sustainable.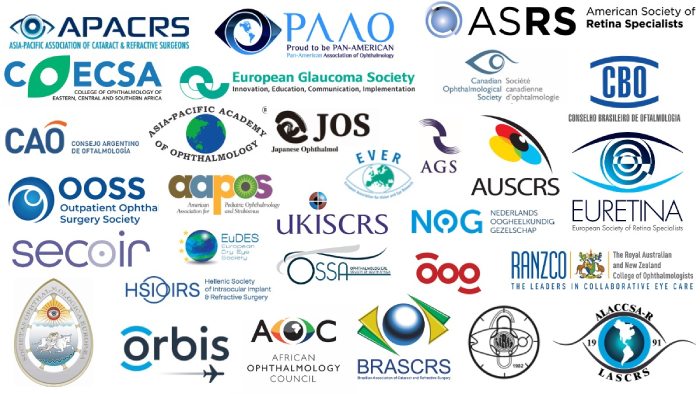 View Global Council of Member Societies
Take the EyeSustain Surgical Facility Pledge
Join your peers and take the surgical facility pledge to reduce unnecessary ophthalmic surgical waste.
Educate surgeons and surgical staff about sustainability and the impact of O.R. waste
Regularly re-evaluate surgical pack standardization to minimize waste
Use multidose bottles of topical medication and betadine on multiple patients when possible
Assess the necessity for patient gowns and full body draping
Regularly reassess options for reusable versus single-use products and instrumentation
Assess feasibility of alcohol-based surgical scrub for pre-surgical antisepsis
Institute or update recycling strategies
Sustainability Topics in Ophthalmology
Sustainability in Ophthalmology - What's New
Industry Initiatives
See how leaders in ophthalmology are making sustainable impact in their practices and communities.
View Industry Initiatives
Public Health Impact of Climate Change
Get the latest resources and news from the Medical Society Consortium on Climate Health.
View Health Impacts
Our Leadership
David F. Chang, MD , Advisory Board, Chair
Gitanjali Baveja, MD , Advisory Board
Barbara Erny, MD , Advisory Board
Oliver Findl, MD , Advisory Board
John Hovanesian, MD , Advisory Board
Cathleen McCabe, MD , Advisory Board
David Palmer, MD , Advisory Board
Jeff Pettey, MD , Advisory Board
Alan Robin, MD , Advisory Board
Todd Sack, MD , Advisory Board
Cassandra Thiel, PhD , Advisory Board
Rengaraj Venkatesh, MD , Advisory Board
Aakriti Garg Shukla, MD , Editorial Board, Chair
Sjoerd Elferink, MD , Editorial Board
Darby Miller, MD, MPH ,  Editorial Board
Learn more about how you can get involved with our sustainability efforts!