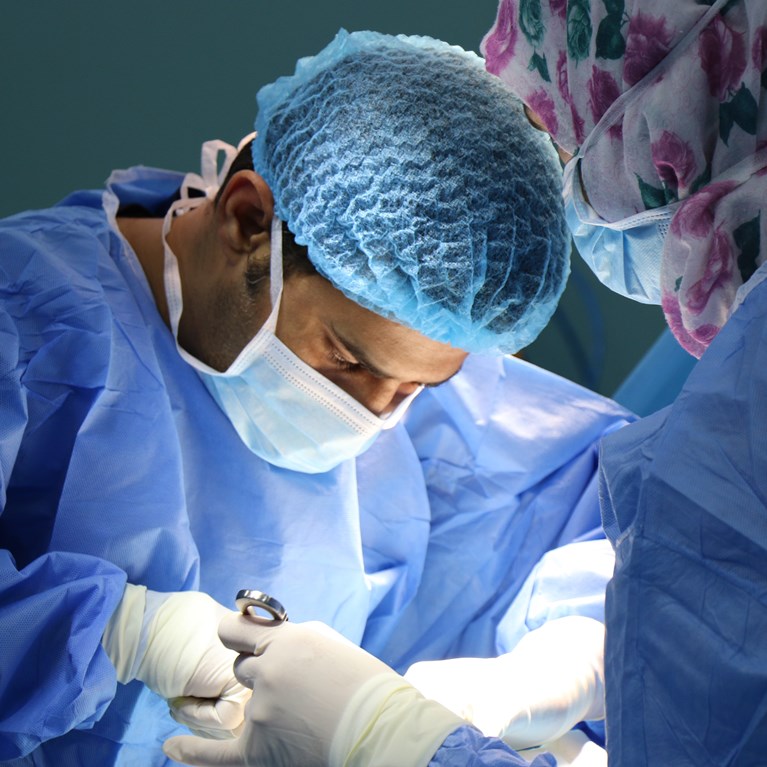 Sustainability in the Operating room
Ophthalmic Instrument Cleaning & Sterilization (OICS) Task Force
The OICS Task Force is responsible for developing ophthalmology-specific guidelines for surgical instrumentation processing and sterilization, and focuses on reducing unnecessary waste in ophthalmic surgery.
Reducing Unnecessary Waste in Ophthalmic Surgery
The Ophthalmic Instrument Cleaning & Sterilization (OICS) Task Force comprises of representatives from ASCRS, AAO, AGS, and OOSS, and previously developed ophthalmology-specific guidelines for surgical instrument processing and sterilization. Co-chaired by David F. Chang, MD, and Cathleen M. McCabe, MD, the task force is also focused on reducing unnecessary waste in ophthalmic surgery. Key guidelines and publications from the OICS Task Force can be found below!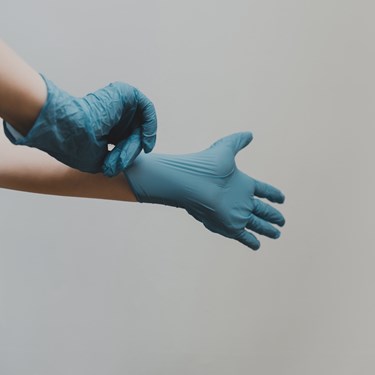 OICS TF Survey of Cataract Surgeons' and Nurses' Attitudes toward Operating Room Waste
This first ever ophthalmology survey on OR waste was conducted in 2020 and was completed by more than 1300 members of ASCRS, AAO, and OOSS members. Besides a strong consensus regarding the need to reduce needless waste, the majority were willing to consider reusing multiple surgical supplies and pharmaceuticals.
View survey
OICS TF Position Statement on Reducing Topical Drug Waste in Ophthalmic Surgery
With the endorsement of ASCRS, AAO, AGS, and OOSS, the OICS TF released a position statement in 2022 with three recommendations for reducing topical drug waste with ophthalmic surgery.
view resource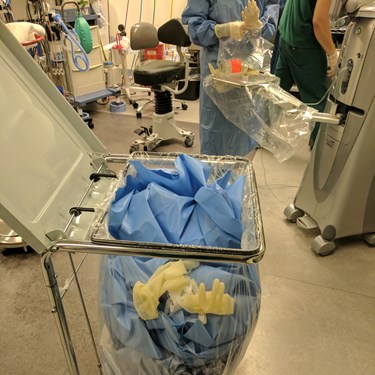 OICS TF Guidelines for the Cleaning and Sterilization of Intraocular Surgical Instruments
In 2018 the OICS TF published specialty-specific guidelines for the sterile processing of ophthalmic surgical instruments. This document makes evidence-based recommendations regarding issues that may be unique to the cleaning and sterilization of intraocular instrumentation. These ophthalmology-specific recommendations may help our eye surgical facilities to better understand, adopt, or defend certain well-established sterile processing practices.
view resource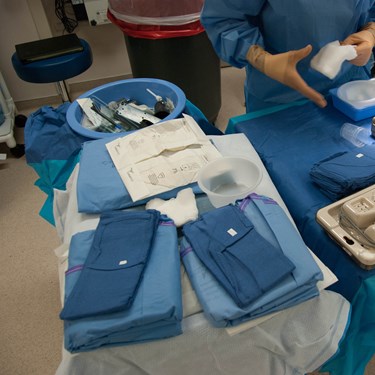 Study of Short - Cycle Sterilization for Sequential Same - Day Use
This study, sponsored and funded by the OICS Task Force, supports the safety of short-cycle sterilization of unwrapped instruments for sequential same-day cataract surgeries. A full wrapped cycle with complete drying time is still recommended for instruments that are stored overnight; however, this is not necessary for instruments to be immediately used on a sequential case.
view resource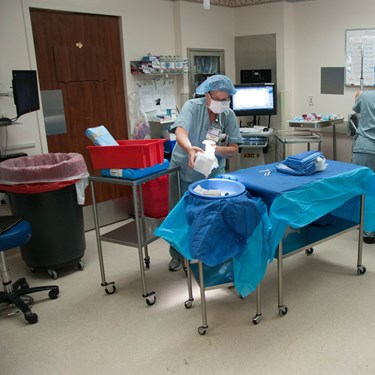 Comparing Ultrastructural Changes from Single vs Multiple Use of Phaco Tips
This in vitro SEM study supports the safety of reusing phaco tips, including those labeled "single use."
view resource
TASS and DLK Risk from Autoclave Reservoir Biofilms
Fluid reservoirs of tabletop steam autoclaves may develop microbial biofilms whose cellular byproducts can contaminate sterilize instruments and cause inflammatory reactions.
View Resource
Biofilm in Table Top Sterilizer Reservoir